Extracurricular Activities: Why They Are So Important in Middle School
Middle school is a critical period of psychological and academic development for children. It's a time when they are more clearly defining their identities and building the foundations for their future success in high school, college and beyond. 
Middle school is a critical period of psychological and academic development for children. It's a time when they are more clearly defining their identities and building the foundations for their future success in high school, college and beyond. 
Many studies have linked extracurricular activities with positive outcomes for students' academic performance and emotional development. 
But what exactly are the activities that qualify as extracurricular, and why are they so important? 
Our team at Cornerstone Christian School in Harrisonburg VA are here to help you prepare your child for success throughout their school years and beyond. 
Read on to learn more about why extracurricular activities are important in middle school and beyond.
WHAT ARE EXTRACURRICULAR ACTIVITIES?
The Merriam-Webster dictionary defines the word extracurricular as "Not falling within the scope of a regular curriculum. Specifically:  of or relating to officially or semi-officially approved and usually organized student activities (such as athletics) connected with school and usually carrying no academic credit"
In simpler terms, extracurricular activities are those which are not a required part of a students' curriculum. Participation in extracurricular programs is a way for students to go above and beyond requirements.
But not every activity outside of the standard school curriculum counts as extracurricular. To qualify, activities must demand a regular time commitment and serious initiative. 
For example, being a member of a community football team that meets regularly and requires training and dedication qualifies as an extracurricular activity. Casual games of football with friends on the weekends does not.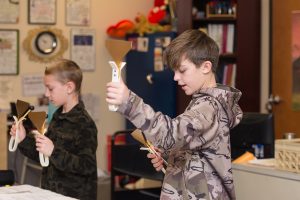 BENEFITS OF EXTRACURRICULAR ACTIVITIES
Academic studies shouldn't take up a child's entire life. Extracurricular activities are just as important! 
The two need to be balanced in order to help your child develop into a well-rounded individual with a variety of interests and good social skills. 
Here are some of the top benefits of extracurricular activities:
SOCIAL DEVELOPMENT
Non-academic activities with others in the community develops students' skills with social development, teamwork, leadership and cooperation. 
Middle school is the best time for children to begin developing and strengthening these critical life skills.
IMPROVED ACADEMIC PERFORMANCE
Parents and even middle school students themselves sometimes worry that extracurricular activities will be a distraction from homework and hurt academic performance. 
But non-academic activities often lead to better grades by developing students cognition and emotional development in other ways. 
When middle school students get involved in activities that they enjoy, especially those which are challenging and rewarding, the results include improved brain function, concentration, time management and stamina, all which can lead to better performance in the classroom and therefore better grades. 
INCREASED SELF-ESTEEM
Middle school students are often more willing to take risks and push themselves outside of their comfort zones through the extracurricular activities they voluntarily sign up for, than in their academic subjects in school. 
It definitely can be easier to master new skills when there isn't the pressure of being graded for your work! 
When children achieve success through the activities they're passionate about, the boost in confidence they get can be taken with them back to the classroom.
EXPANDED WORLDVIEW AND EMPATHY
During middle school, many students begin discovering their unique personal interests, the pursuit of which can determine future career and volunteer paths. 
By being encouraged to explore a variety of extracurricular activities, children are given the opportunity to discover the the things which bring them joy and curiosity, problems in the world they want to solve and the kind of person they aspire to be, all while developing new skills that will help with their adaptability and creative problem solving in life. 
And of course, the more diverse a students' interests are, the broader their worldview and empathy will become.
COMMITMENT & RESPONSIBILITY
Extracurricular activities should be engaging for middle school students, but they also require commitment. 
The responsibilities a child willingly signs up for through a non-academic activity of their choosing builds their skills in accountability that will carry into all other aspects of their lives.
NEW FRIENDS
Through extracurricular activities, middle school kids can connect with others who share their same interests. 
And conversely, but just as importantly, extracurricular activities can break students out of the commonalities that may exist within their school by way of creating friendships with people with different backgrounds, thus helping them to better appreciate different perspectives.  
MORE ACADEMIC OPPORTUNITIES
Long-term participation in extracurricular activities can boost your child's candidacy for college and university scholarships.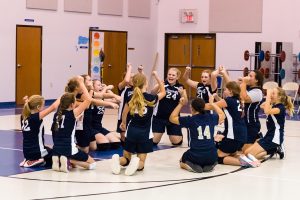 TYPES OF EXTRACURRICULAR ACTIVITIES
There are countless types of extracurricular activities that will fuel your middle school child's social skills development, creativity, and critical thinking skills. 
But here are a few examples of popular extracurricular activities for middle school students:
Sports teams

Coding classes

Dance classes

Playing a musical instrument in a band or orchestra

Singing in a choir

Theater groups

Foreign language clubs

Online courses in subjects such as robotics

Ongoing volunteer activities for a charitable cause

Chess club

Debate club

Improv comedy classes

Art classes

Photography club

LEGO leagues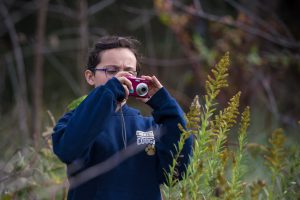 LEARN MORE ABOUT OUR PRIVATE CHRISTIAN SCHOOL IN HARRISONBURG 
At our Christian middle school in VA, we offer students numerous opportunities for engagement with athletics, music, performing arts, charitable volunteering and more. 
Visiting us in person is the best way to understand the investment of a lifetime that you can make for your child's future through enrollment in our Christian school. Let us host you for a private visit, or, stop by during one of our open houses.
You can learn more about Cornerstone Christian School tuition on our website and if you have any questions about enrollment, you can contact our Development Director Stephanie Shafer directly by email at stephanieshafer@ccsconnection.org or by phone at (540) 432-9816. 
We look forward to welcoming you!