Preschool: What You Need to Know to Prepare Kids for Preschool
WHY IS PRESCHOOL IMPORTANT?

It's remarkable how much a child can learn and how significantly they are shaped by their experiences before they begin kindergarten. 
Did you know that before the age of five, children's brains develop more quickly and significantly than during any future time in their lives? That's just one of the reasons why enrolling your child in preschool is an invaluable investment.
Plus, many teachers can notice the difference between children who have attended preschool and those who have not. Children who have attended preschool usually have a more positive attitude about learning, are better listeners, have more language skills and can more readily self-regulate.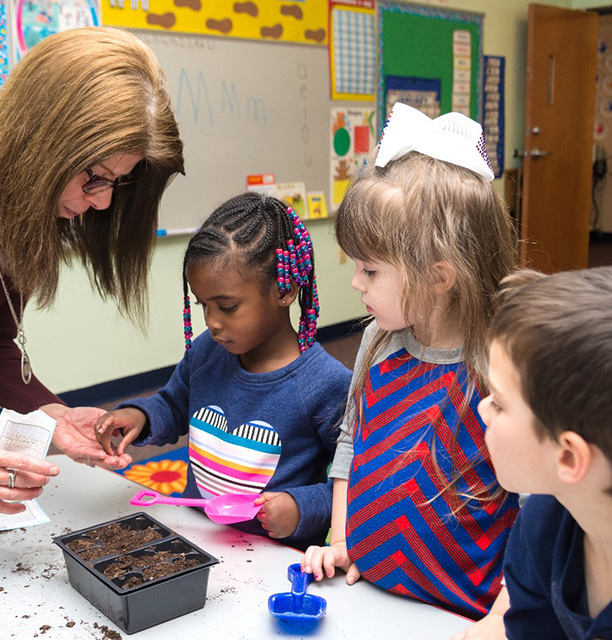 In short, preschool provides children with the social, emotional and early academic skills that will serve as their foundation for learning and healthy human interactions for the rest of their lives.
BENEFITS OF PRESCHOOL AT CORNERSTONE CHRISTIAN SCHOOL
The positive experiences your child will have in preschool will serve as the foundation for their feelings, perceptions and ideas about their future school participation and sets the tone for their educational career. But the purpose of preschool is not academic success. It's to create a well-rounded child with confidence and compassion and the skills to learn.
At Cornerstone Christian School, we emphasize building your child's sense of self and confidence by guiding them in intellectual exploration, supervised playtime with their peers and encouraging their curiosity toward a lifetime of learning. 
"Play is often talked about as if it were a relief from serious learning. But for children play is serious learning. Play is really the work of childhood." – Mister Rogers
Our Preschool in Harrisonburg, Virginia fosters a playful learning environment which purposefully engages children and helps them to learn more deeply. By introducing children to a more structured setting in our loving classrooms, they can focus on developing their problem solving skills, self-regulation, ability to compromise and how to be respectful to others. 
Here, we've discussed the ten most important skills for a preschooler's development.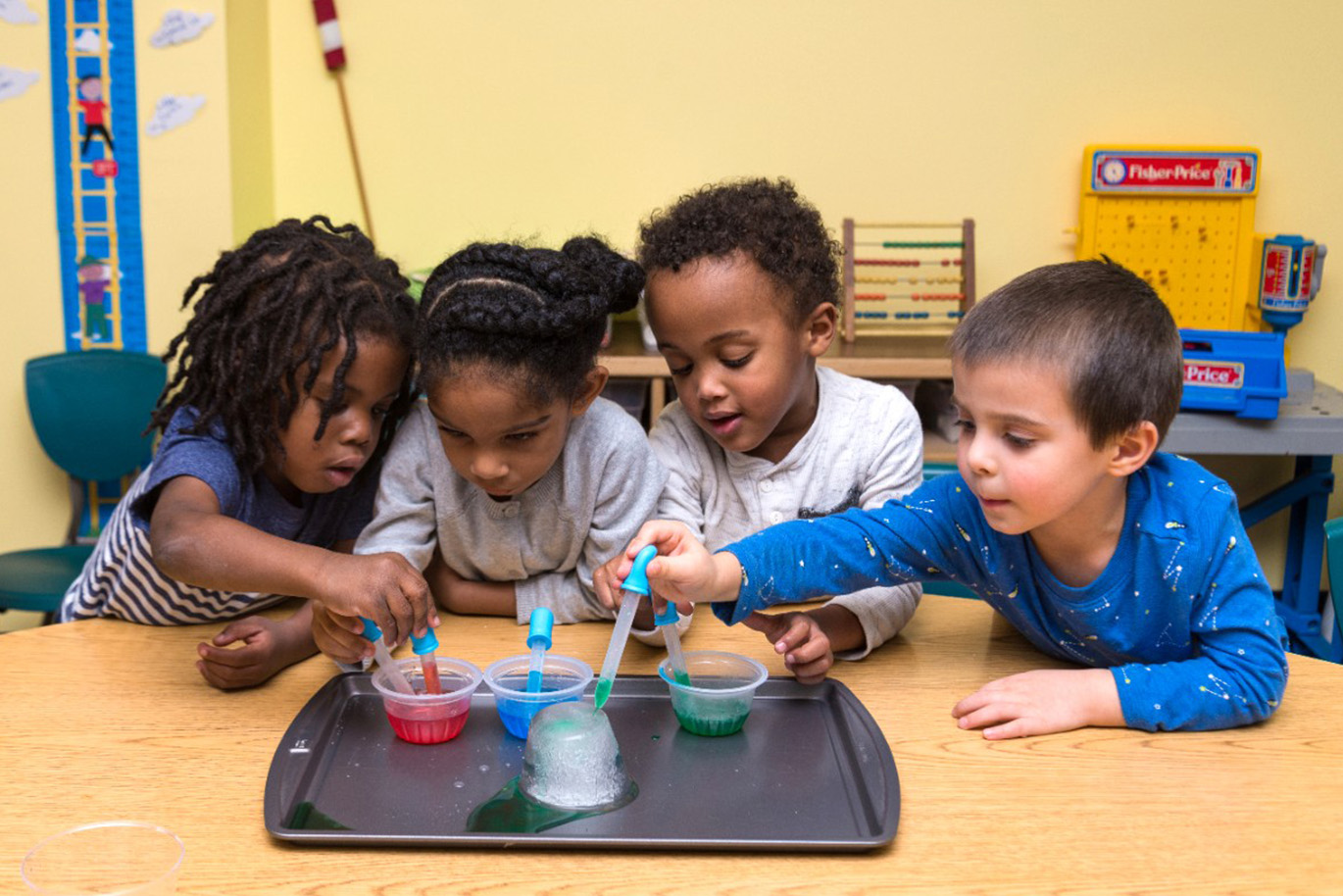 6 WAYS TO PREPARE CHILDREN FOR PRESCHOOL 
Preschool prepares children for lifelong learning. But what are the best ways to prepare children for preschool? As you'll see from the list below, there are many ways to help children get ready for preschool. But children can become more worried than excited if too much attention is focused on this transition time. 
Here are some low-key ways to get ready for their first day.
Read books about preschool together


There are many wonderful books about going to preschool available from the

Massanutten Regional Library

in Harrisonburg, VA and those from

this list

which can be purchased online.
Play together at your new preschool


You can contact us to

schedule a time

to visit our preschool so that your child can feel at home on our playground and inside the school to build their confidence for their first day of preschool.
Schedule playdates with children who will be in their class


Seeing a friend on the first day makes starting preschool less stressful. If your child doesn't yet know the children who will be in their class, you can begin building friendships before school begins through playdates by requesting the class list and parent contact information.
Practice separation


Readying your child to say goodbye to you when you bring them to preschool can be emotionally challenging: for both of you!

A few months before preschool begins, practice leaving your child with others for short periods of time. This will build their confidence that you will return (and your confidence that they will be just fine while you're gone!).
Use games to practice self-help skills


Developing independent skills is a hallmark of preschool and kindergarten.


By making games of practicing activities such as putting on shoes, unzipping coats, putting on backpacks and using a lunchbox, your child will be better prepared for their transition to preschool.
Listen to your child's concerns


No matter how big or small your child's worries about preschool may be, it's important to acknowledge how they feel and to assure them that it's totally normal to feel the way they feel. 
Let them know that new experiences can feel strange for everyone, regardless of their age and that many people feel scared before doing something new. 
By encouraging your child to express their feelings, you can help them to process how to work through their worries.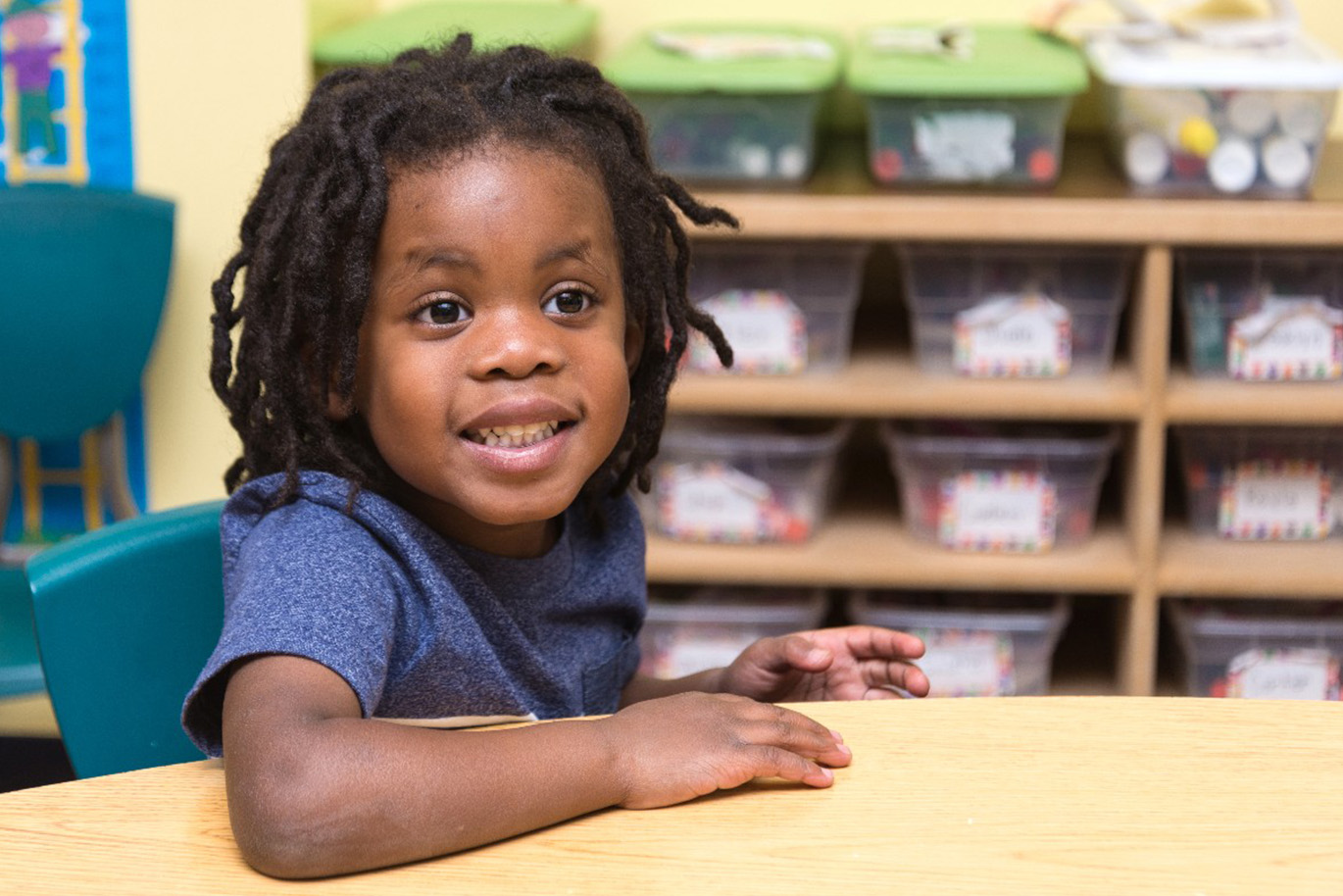 LEARN MORE ABOUT OUR PRIVATE CHRISTIAN SCHOOL IN HARRISONBURG 
At our Christian Pre-K school in VA, we offer students a variety of ways to grow as individuals and to feel a true sense of belonging as a member of their class. 
Our nurturing teachers personally invest in every child to make sure they receive a holistic developmental foundation that will prepare them for their next steps in life. 
Our preschool in Harrisonburg, VA operates in accordance with the regular Cornerstone Christian School calendar. Hours of operation are 8:30 a.m.–3:05 p.m. Monday through Friday.
Scheduling within that time period is flexible, based on the needs of students and their parents. 
Children who are 5 and older can also attend Cougar Care, an afternoon daycare program which is available from 3:05 to 5:30.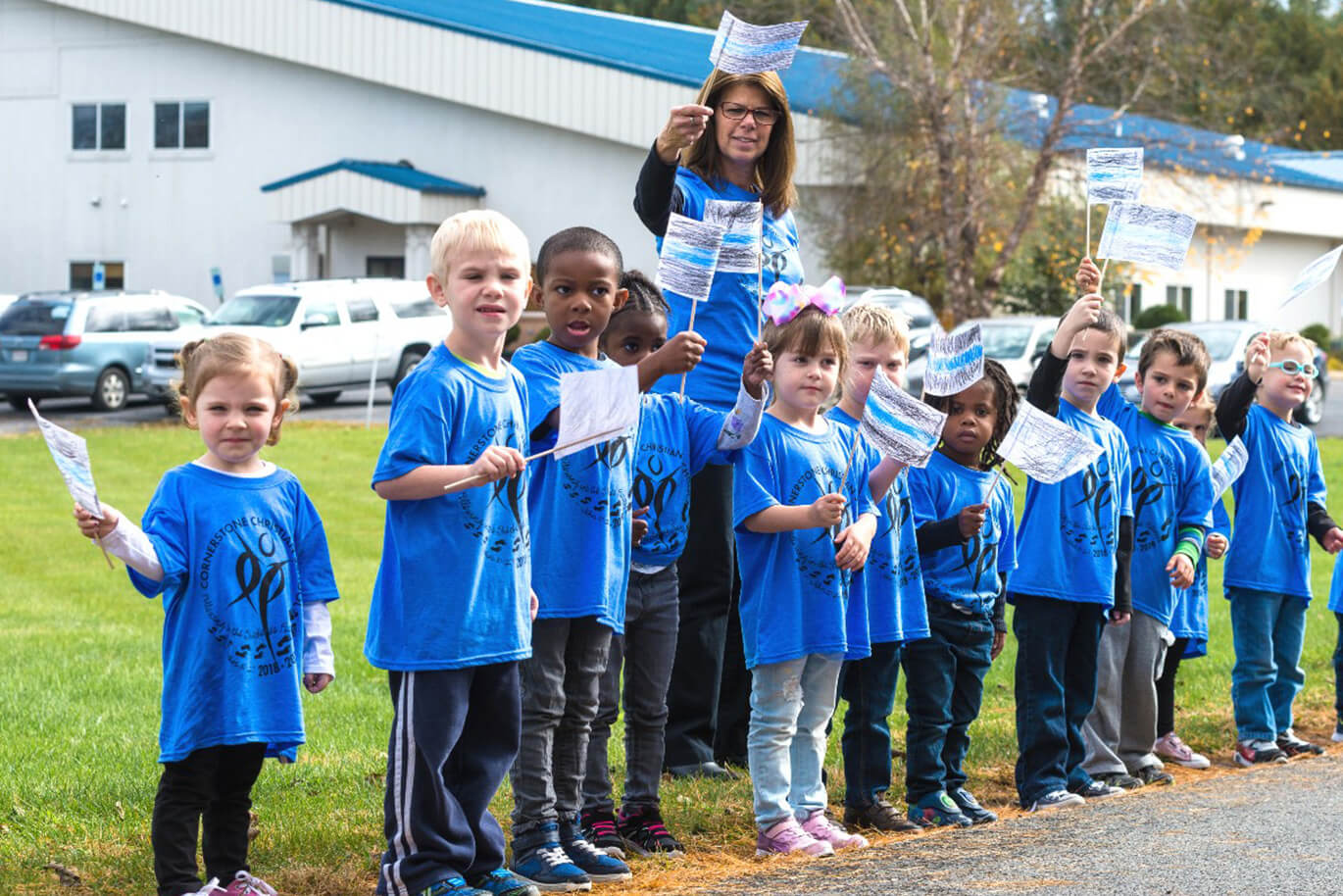 SEE FOR YOURSELF

Visiting us in person is the best way to understand the investment of a lifetime that you can make for your child's future through enrollment in our Christian school. 
Let us host you for a private visit, or, stop by during one of our open houses. 
If you have any questions before your visit, you can contact our Development Director Stephanie Shafer directly by email at stephanieshafer@ccsconnection.org or by phone at (540)432-9816.